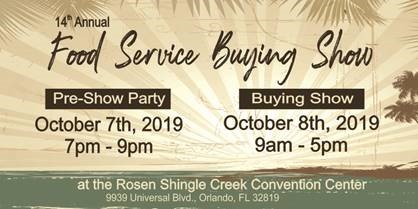 Cheney Brothers Food Show
Tuesday, October 8, 2019
Rosen Shingle Creek
9939 Universal Boulevard
Orlando, FL 32819
CBI pays the night of Monday 10/7 for their customers. If you are arriving any date earlier or staying later, you will be paying on your own, unless previously approved by CBI Marketing Directors. Please check with your CBI Representative.